With the growing popularity of social media for online communication, you've probably heard a lot of people say that email, and by extension, email marketing is on its way out, but that's just not true. According to Campaign Monitor, email marketing has topped the list of channels with the highest ROI for the past ten years, with each $1 invested generating $38 in returns!
But to reach those heights, it has evolved to match the changing internet landscape. Savvy marketers have ditched generic newsletters and one-size-fits-all email campaigns and now tailor their marketing to meet each prospect where they are in the sales funnel. That evolution is email automation.
What is email automation?
Email automation is a marketing strategy that enables marketers to send the right message at the right time to an audience ready to receive it. It is a series of personalized emails sent over a period of time to leads and customers segmented based on their interaction with your company's website or social media channels.
These campaigns are sent through email marketing softwares integrated with site tracking and analytics tools so that leads are automatically added to your system when they perform certain actions on your online channels.
With an automated email system in place, people who have signed up for your newsletters, downloaded your free ebook, or abandoned their cart at the checkout page received customized emails that match their awareness of your products or services – the messaging of which aims to take them to the next step in your funnel. Being able to do this properly is highly effective for nurturing prospects into leads into customers, and if you play your cards right, into brand advocates.
Requirements for automated email campaigns
Automated email campaigns, also called drip campaigns, require three major components: an email marketing software, tracking and analytics tools installed on your online channels, and email campaigns for every segment you will divide your leads into.
Email Marketing Software
Email software that integrates with your site tracking and lead acquisition system are the preferred tools for the job. They save you the extra step of manually segmenting and uploading your email lists into your software, and streamlines the entire process. Once you acquire someone's email address in your site, it can automatically be added to the campaign it belongs to. Mailchimp and ActiveCampaign are popular choices for automating your email campaigns.
Tracking and Analytics Tools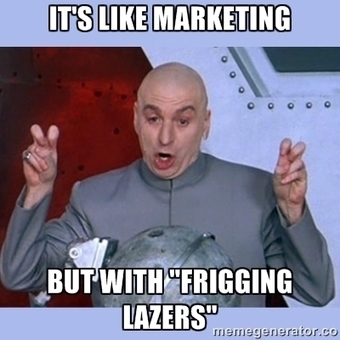 Website visitor tracking is crucial to successful automation. By assigning specific actions or events as 'triggers' that assign your leads into lists, you can target prospects with drip campaigns relevant to their behavior and preferences. These triggers can be anything from the number of site pages visited, time often online, signups to a webinar you hosted, to visits to your product page – ultimately, they should facilitate giving your prospects the best customer experience you can offer wherever they are on their journey.
Not every trigger needs its own campaign, but each series of emails should match the stage of your sales funnel a lead is currently in. Someone who signed up for your newsletter will be in a different headspace from someone who's abandoned their cart on checkout, so your campaigns' messaging should match what they are willing to listen to at that point in time. Triggers can also dictate when emails are sent, how often you touch base with a prospect, and any other preference you can glean from their activity on your channels.
Custom Email Campaigns
A distinction must be made between automated email campaigns and automated transactional emails. While there are some intersections between the two, transactional emails are usually one-off messages sent to acknowledge when specific events, like a purchase or signup, have occurred. Email campaigns, on the other hand, aim to deepen your relationship with or broaden the awareness of people as you guide them further down your sales funnel.
Because of how the automated system works, you can create as many levels of personalization for your customer journey as your creativity and business model will allow. Once these drip campaigns are set up, they will be automatically sent every time a new lead fires off any of the trigger events. Extra care must be taken in creating the rules of these triggers so a customer receives only emails for their current level of interest, and not any of the previous ones.
Benefits of automating your campaigns
People often need to interact with your company multiple times before they are ready to become paying customers. With an automated email system, you can create these opportunities for interaction for any level of interest your prospects have for your products or services. Your marketing campaigns become hyper-relevant to your leads, which result in your emails having a higher open and click rate and leads to increased visits to your offers and greater revenue for your business.
Below are other major benefits of setting up drip campaigns for your business.
Better use of time and resources
Automated campaigns frees you from the repetitive work of personalizing each email every single time, without sacrificing the relevance of a customized message. You can let it run in the background while you focus on the more important task of furthering your business's growth.
If you have a marketing team, you can make better use of each member's time improving relationships with existing customers and planning future campaigns, instead of filling it with the clerical work of segmenting email lists and scheduling emails. You get higher value work done in the same amount of time.
Improved customer experience & relationship
In a world saturated by marketing, people have learned to recognize generic corporate advertising from personalized messaging. Nearly 80% of companies that personalize their marketing strategy report exceeding their revenue targets because people respond better to ads they perceive as tailor-made to cater to their unique needs.
Automated email campaigns not only give your messaging a personal touch by meeting customers at their interest level, it also helps them get to know your company better, encourage interaction, and foster a relationship that makes them trust you over your competitors. Sending emails out on a schedule will keep you top of mind and leads to a higher conversion rate.
Scalability of marketing strategy
In a properly set up drip campaign, every person who signs up for your mailing list, downloads your lead magnets, and shows interest in your product or service are integrated into your marketing campaigns without you needing to lift a finger. No one needs to manually go through the motions of sorting them and sending them messages that best suit their needs. You are not limited by the capabilities of a human campaign supervisor.
The triggers that put them into your system dictates what emails they will receive without the need of your intervention, allowing for limitless scaling of this marketing strategy.
Implementing Email Automation (and SMS)
The quantity of marketing channels grows day by day in the online world, but email marketing is still a powerful tool that cannot be left behind. Automating your marketing strategy will save you so much time and resources for learning and adapting to new channels while taking full advantage of a time-tested strategy that constantly churns out results.
Set up email automation with email marketing best practices in mind, track the response to your messaging, and test your improvements to increase your campaigns' effectiveness, and automated email campaigns can be one of the best performing marketing channels in your arsenal.
You know, in addition to email marketing, the same applies to SMS. Sms is especially useful in reaching out to clients who are already familiar with your brand. SMS can help bring back otherwise forgotten clients into customers who are banging at your door. Neovora is your source to revitalize forgotten clients.