Importance of email marketing
Email marketing is considered the most effective digital marketing strategy of sending to customers and prospects. It also allows you to connect with your target audience in order to promote your brand and increase sales. Prospects become customers, clients become loyal, adoring fans, thanks to effective email marketing.
According to Statista in 2019, there were 3.9 billion email users globally. That doesn't even include the fact that 80% of the Americans check their emails daily (Fluent Inbox Report, 2018)
Not using this strategy is like throwing money away. 
Types of Email Marketing
Emails can be promotional or informative, and they serve a specific purpose in the buyer journey. 
Promotional Email
Promotional emails include a clear call-to-action, or CTA. The call to action (CTA) represents the specific action you want the reader to take, such as visiting a website or making a purchase.
Newsletter 
In our previous Neovora blog, we discussed how effortless email newsletters build customer loyalty. A newsletter, as the name implies, is used to share business-related news either new milestones reached, new product capabilities or to highlight a product use case.
Simply put, a newsletter is an opportunity to share insights, ideas, and tips – whatever is most valuable to your audience.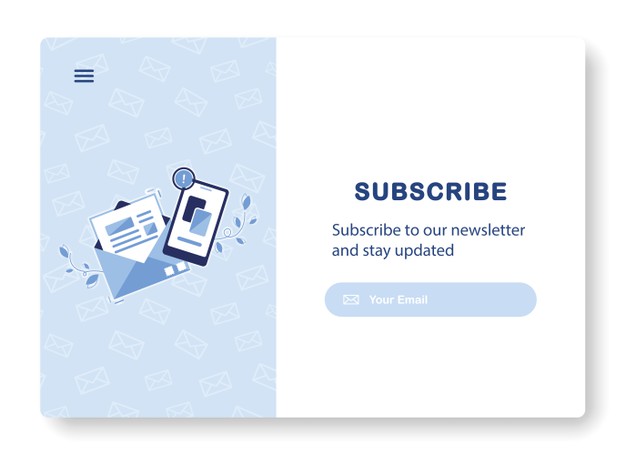 Announcements
Email is an excellent way to notify customers of company announcements, new releases, service changes, and so on. Email has the necessary formality as a channel for delivering important messages. This would explain why, during COVID-19, email was the preferred channel for brands sending crisis communications.
4 email marketing tips to get you started
Creating email marketing plan
We've highlighted several recommended practices to consider when designing an email marketing strategy to make the planning process easier.
Define your audience
To effectively interact with your audience, no matter what you sell, you must first have a clear understanding of who they are.
Segments/Groups
You'll be able to establish groups and segments to send more relevant and targeted emails to your recipients once you've identified smaller groups of people within your broader audience—and the more relevant the campaign, the better the results.
Decide on what to write
In this part, the question of what you want to say to your listeners plays a key role. You'll want to send emails that have a purpose and that truly speak to your readers, so remember what they signed up for.
Sending frequency and goals
Choose to send your email campaign at your own speed, and monitor unsubscribe and click-through rates to see whether the frequency needs to be adjusted. Some users who maintain a blog or news website may choose to send daily updates to their subscribers, while others may choose to send only twice a month to keep their subscribers interested.
Create a schedule
Creating a content calendar to schedule your campaigns, blog posts, social media posts, and other activities is one way to ensure you stay on track. Your email marketing plan will be determined by your industry, the content kinds you deliver, and the frequency with which you send emails.
Designing your email
Focus on your message and keep your design simple. We recommend arranging all of your campaign's contents in a hierarchy, with the most significant information or primary takeaway at the top, so that readers can swiftly browse if they're short on time. 
Testing your email
The ability to assess the findings straight from your audience is the most crucial part of email testing. Your subscribers are telling you what they like and don't like about your emails, and you can make changes to your email campaigns as a result.
Because all email clients are built differently, the campaign you developed in the email client may appear slightly different in the inboxes of your subscribers. Test the results on mobile devices as well, as responsive designs can cause them to look different.
If you have any friends or coworkers who can proofread for errors and provide input on the layout, you may send them a test so they can see the campaign in their inbox right away.
Do you have any idea which subject line will generate the most opens and clicks? Do you think there's a particular time of day when your clients are more likely to make a purchase as a result of your campaign? An A/B test allows you to compare two versions of your email to observe how the changes you make affect your results.
Measuring performance
Analyzing crucial KPIs will show you how to improve your efforts in the future. There will always be places for development as a newbie email marketer.
The majority of ESPs have a dashboard with at least the following metrics:
Open rate
The ratio of the number of people who opened their message versus the total number of recipients is known as the open rate.
Click-through rate
The percentage of persons that clicked on a link in the message compared to the total number of persons who received it.
Bounce rate
The number of emails that failed to deliver divided by the total number sent is known as the bounce rate. Soft bounces are caused by unforeseen circumstances, such as the recipient's inbox being full. Hard bounces, on the other hand, are caused by long-term problems like an inactive address.
Unsubscribe rate
The number of people who unsubscribed divided by the total number of receivers is the unsubscribe rate. If this figure is large, you should reconsider your email frequency and segmentation.
Where can I learn more about email marketing?
Email marketing is vital for creating relationships with prospects, leads, existing customers, and even past customers because it provides you a chance to talk directly to them, in their inbox, at a time that is convenient for them.
If you want to determine the current level of Email marketing knowledge for both existing vendors and employees currently performing marketing tasks, Neovora offers a tool that could help you with that. You can visit Neovora to learn more.